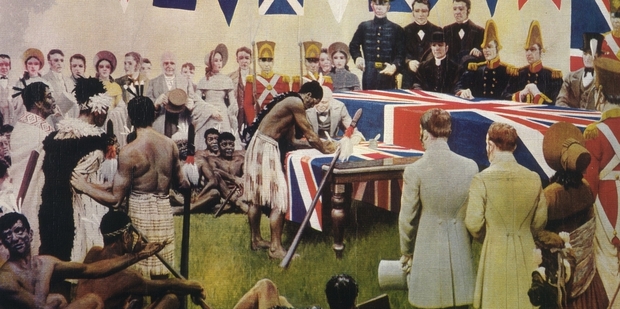 The death of Nelson Mandela late last year reminds us how important the embracing of ideals can be for nation building. The Rainbow Nation's ideals are encapsulated in the statements of equality and tolerance set out in the South African constitution. These helped set the climate for reconciliation.
The South African constitution bears the imprint of Nelson Mandela and will continue to guide it. New Zealand does not have such a document. In fact, as the Constitution Advisory Panel notes in its recently published report, we remain one of the few countries in the world not to have a written constitution. Our essential constitutional arrangements are not even set out in a single act of Parliament.
After considering more than 5000 submissions and consulting widely with the public, the panel concluded there is insufficient support for a written New Zealand constitution. Instead, they proposed a more moderate approach, building on the evolving constitutional and electoral framework of New Zealand.
Moderate, but continuous change does result in major shifts over time. Over the last 30 years MMP has been introduced; the Treaty of Waitangi has become firmly established in our constitutional arrangements; the New Zealand Bill of Rights Act has become the key protection of our liberties, and our highest court is now the Supreme Court in Wellington, replacing the Privy Council in London.
However, although the Advisory Panel did not find support for a written constitution as supreme law, it did find support to gather our constitutional arrangements into a single act of Parliament.
As someone who made a submission advocating such an approach, I am concerned we do not lose traction for incremental change. My specific proposal was to bring together, in a single act of Parliament, all the essential ingredients of the constitution. My submission also included a draft Constitution Act. Such an act would not be supreme law, and would not override the sovereignty of Parliament. It might be thought that we have already have such an act. The 1986 Constitution Act does cover some of the important constitutional principles, but misses out many of them.
So what would a more comprehensive Constitution Act contain? Clearly it has to contain all the key elements of the constitution in a manner accessible to all. But it should also do more. It should set out in a preamble the values that unite us all in our nation.
Each country has its own history and this history will shape its values. For New Zealand the Gallipoli experience has a special place in our national history. It helped forge our nation through a spirit of sacrifice. Each New Zealander on that battlefield, and on battlefields since, knew they were the equals of each other and that they would be treated as such. Our egalitarian spirit owes much to that. For Maori, sacrifice in battle has been seen as a price of citizenship. Many of the veterans of the Maori Battalion led the struggle to ensure the Treaty of Waitangi would be a powerful force to protect indigenous rights.
With values surely stated, a Constitution Act can then record our constitutional rights and obligations. It would set out the core principles of our parliamentary democracy. It would set out the role of Head of State. It would confirm that our courts apply and interpret the law. It would affirm our most important civil and political rights.
One the most important issues for the constitution in New Zealand is the position of the Treaty of Waitangi. Since the State Owned Enterprises Act 1986, it has been a common provision in our statutes that nothing in the act will be inconsistent with the principles of the Treaty of Waitangi. This approach would become a universal principle of our constitutional arrangements and would be expressly stated in a Constitution Act.
A Constitution Act that does not purport to be supreme law in the American model will reflect our constitutional heritage. It will ensure that Parliament, accountable to the people, is our supreme law-making body.
A Constitution Act that set out our most important values and recorded the fundamental elements of our constitutional arrangements need not be a forgotten statute barely recollected except by the most ardent scholars. It could be seen as providing its own civics lesson, ensuring that there is a single law New Zealanders could turn to for the basic rules we govern ourselves by, and which sets our rights and obligations to our fellow New Zealanders.
The question we now face is how to ensure the groundwork undertaken by the Constitution Review Panel is not wasted through lack of a champion such as Mandela.
• Wayne Mapp is a member of the Law Commission and a former National MP and Cabinet minister