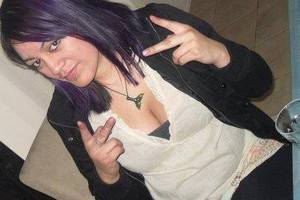 A young mum who grew up in New Zealand was allegedly killed by her Kiwi partner in a domestic dispute in Melbourne over the weekend.
Former Taranaki woman Sharnee Ngatai, 23, died in hospital after the alleged dispute at her home in Hampton Park early on Saturday morning, the Herald Sun newspaper reported.
Ms Ngatai had lived in the rental home with her New Zealand partner Steve Cook, 22, and their three young children, aged 5 months to 3 years, for about a year.
Cook has been charged with murder and appeared in the Melbourne Magistrates' Court yesterday.
Ms Ngatai's brother, John Bowman, was tearful as he sat through the court appearance, the Herald Sun reported.
He told the newspaper the death had rocked Ms Ngatai's family in New Zealand and in Melbourne.
"At this time it's not really going so well, but we'll stick together as a family and with family support we'll get through this," he said.
"She was a bright soul, the best sister, mother, daughter and grand daughter anyone could ask for. Definitely her family will be there to support her children."
Ms Ngatai's family has set up a memorial fund, which can be found here. A Facebook page said the fund was to "bring my beautiful daughter Sharnee home to New Zealand to rest in peace" and to help support her three children.
Australian-born Ms Ngatai was reportedly an Australian citizen who moved to New Zealand as a child before returning to her homeland four years ago.
Neighbours heard a man yelling "I love you, wake up" shortly before an ambulance arrived at the Hampton Park home about 2am on Saturday, the Herald Sun reported.
Paramedics could not save Ms Ngatai and she died in hospital a short time later.
She and Cook had reportedly been drinking in the back yard with friends for much of the night before her death.
Cook, dressed in a white shirt and blue pants, kept his head in his hands when he appeared in court yesterday, the Herald Sun reported.
Police will file a brief of evidence in the case against him by March 24.
A spokesman for the Ministry of Foreign Affairs and Trade said it had not been involved Ms Ngatai's case.
Ms Ngatai was reportedly an Australian citizen and the ministry could extend consular support and assistance only to New Zealand citizens.
The spokesman said all costs associated with the death of a New Zealand citizen overseas, including funeral expenses or repatriation of remains to New Zealand and return of personal effects, were the responsibility of the family.
Medical or travel insurance could contribute to or cover costs.
- APNZ