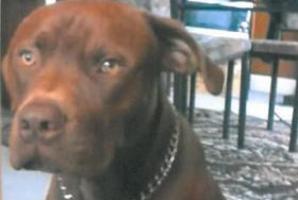 Police investigating the homicide of Wanganui man Whetu Hansen want to find the missing man's dog.
Mr Hansen, 48, hasn't been seen since November 24. A homicide investigation was launched last month.
Officer in charge Detective Senior Sergeant Simon Harrison said police were now seeking sightings of Mr Hansen's dog Henry.
Mr Hansen normally took Henry with him when he went out and he mostly tethered the dog in the back of the primer coloured Ford ute that he drove.
"From our inquires no one has seen Henry since Mr Hansen has disappeared and the dog's whereabouts may play an important role in shedding more light on Mr Hansen's location.
"If anyone has seen Henry or may have any information regarding his whereabouts we ask that they contact police," he said.
Henry is described as a mixed breed dog, of medium build and height, and his fur is reddish brown.
The armed police search of a Linton property was completed on December 20 and there was no longer a police presence there.
A man was arrested on December 10 in connection with the investigation. The arrested man's name, age and identifying details are suppressed, as is the charge he is facing.
As well as sightings of Henry, police would also like to speak to anyone who saw the primer-grey 1980 Ford ute and the mint-green 1981 Mitsubishi ute between November 23 and December 5.
"We are focused on returning Mr Hansen to his family and we remain in regular contact with them and continue to support them during this difficult and emotionally draining time," Mr Harrison said.
Anyone with information could contact Detective Dave Wilson at 06 213 9595.
Information can also be provided anonymously to the organisation Crimestoppers on 0800 555 111.
WGC ln
For more articles from this region, go to Wanganui Chronicle