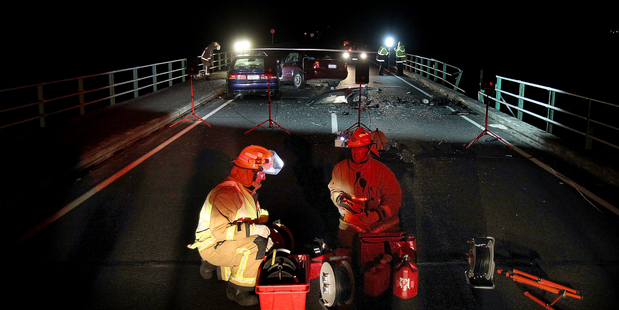 A man has been charged over a crash in Tauranga last year in which a vehicle plunged off a bridge and into a river, killing one person.
The 45-year-old man is expected to make his first appearance in Tauranga District Court on February 14.
He has been charged with careless driving causing death and injury, falsifying his log book in addition to possession of cannabis for supply and possession of cannabis seeds and utensils.
Western Bay of Plenty head of road policing Senior Sergeant Ian Campion said the investigation into the fatal crash was now complete.
Greg Woledge, 24, died last August when the van he was driving plunged off Maungatapu causeway bridge after a three-car collision.
Constable Deane O'Connor leapt off the bridge to rescue Ashley Donkersley who was a passenger in the van but had managed to escape.
For more articles from this region, go to Bay of Plenty Times