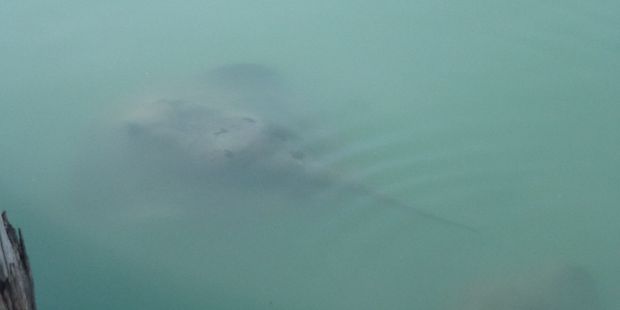 A fisherman stabbed by a stingray while hauling in nets at sea managed to cut the barb off while it was still embedded in his leg.
The 40-year-old Maketu local was fishing with a friend near Motunau (Plate) Island in Bay of Plenty yesterday.
Maketu fire chief Shane Beech said the two men were pulling in nets when they hauled in the stingray, which punctured the man's rear right thigh with its barb.
Mr Beech estimated the barb embedded itself about 50mm into the man's leg, with about 50mm left protruding.
"The barb had punctured itself quite well into his leg."
Mr Beech said the men were forced to cut the barb from the stingray while still at sea.
They then called 111 to arrange to meet at shore.
Firefighters assisted the men until a St John ambulance arrived.
Mr Beech said the man did not appear to be in terrible pain, a common result of stingray wounds.
"He wasn't too bad actually.
"I think he was more worried about what would happen in regard to the toxin barbs can carry. He was conscious and talking to us for a while."
The man was taken to Tauranga Hospital. A hospital spokesman said the man was in a "comfortable" condition yesterday.