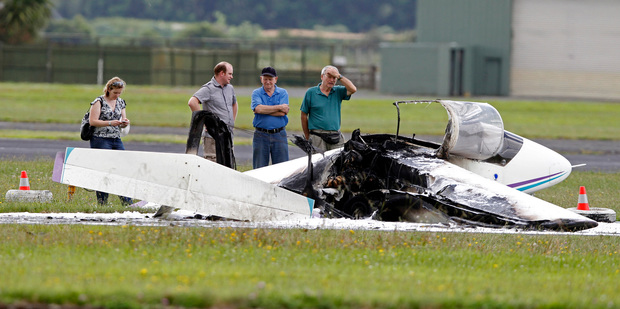 Two aviators had a lucky escape after their aircraft suffered a fuel leak and caught fire this afternoon.
The fliers radioed their fuel gauge was fluctuating before landing at Ardmore Airfield, 33km south of Auckland, and erupted into flames soon after landing on the runway.
Fire Service shift manager Tania Matthews said six appliances were sent to the airfield after the control tower called for assistance.
"We were initially told at about eight minutes to 2pm a light aircraft had crashed and caught fire," Matthews said. "There were two persons on board who managed to get away from the craft with no injuries and we turned up and put the fire out."
Matthews said the control tower reported that pilot had radioed with concerns about possible fuel leakage before landing.
No one from the airfield was available to comment.