All proceeds from limited edition go to John Kirwan's schools programme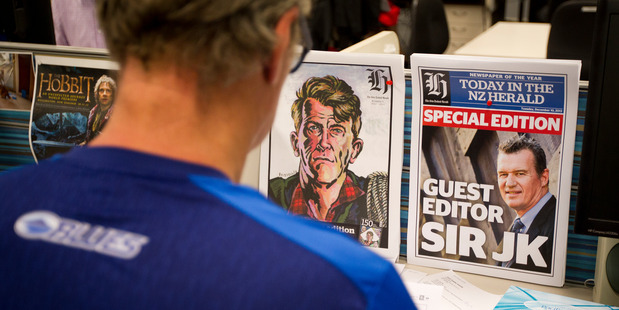 A limited run of T-shirts featuring artwork commissioned for the Herald by guest editor Sir John Kirwan sold out in less than a day, raising more than $5,000 for charity.
The 200 shirts - which cost $29 each - were all gone by 5pm on Tuesday, the day Sir John's edition of the Herald hit the streets.
Sir John said it was great that the public had responded so enthusiastically to his editorship.
"It was a fantastic experience to edit the Herald and something I'd never imagined myself doing," he said.
"To hear the Jafa T-shirts have been selling so well is a real bonus, it all goes towards a great cause which is close to my heart."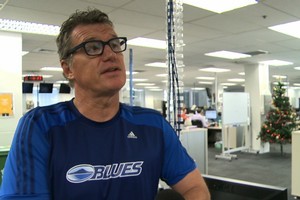 All proceeds of the T-shirts, which were sold on the GrabOne website, went to the John Kirwan Fund to enable further development of the Mental Health Foundation of New Zealand's Schools programme.
The schools programme aims to benefit both students and teachers in various ways, including reducing stress, increasing self-esteem and improving emotional regulation.
The T-shirts, which were designed by Auckland-based illustrator and graphic designer Allan Wrath, featured artwork that spelt out the word Jafa - Just Another Fantastic Aucklander.
The artwork was used as the front cover wrap for Tuesday's Herald - an issue which was edited by guest editor Kirwan as part of the Herald's 150th birthday celebrations.
Mr Wrath said he was proud to be picked to take part in a project with such "massive exposure".
"It was a real honour more than anything, to work alongside the Herald and Sir John Kirwan," Mr Wrath said. "I watched the video of the behind the scenes and John Kirwan said he was proud of the cover, that was awesome."
A second print-run of the T-shirts is planned for January.