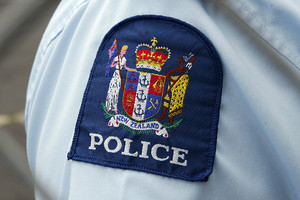 Police have entered a Whangarei home following a family violence incident but the victim and her partner were not there and officers are now searching for the couple.
Nearby Horahora Primary School is no longer in lock-down and cordons have been lifted around the Mahana Place, Raumanga Valley house.
Cordons were in place in Raumanga after Whangarei Police and the Armed Offenders Squad were called to a scene.
One cordon was on the intersection of Otaika Rd and Raumanga Valley Rd and another near Exeter St.
Due to concerns for the female victim and a possibility of firearms at the address, several police staff were sent to the scene, including armed officers.
Staff and students at nearby Horahora Primary School were asked to stay inside while the incident unfolded.
AOS are called to cordon, contain and appeal to armed offenders.
Members of AOS have been trying to make contact with people inside a house on Mahana Pl.
Police on the cordons have road spikes.
Police originally gathered at the i-Site on Otaika Rd at around midday.
For more articles from this region, go to Northern Advocate