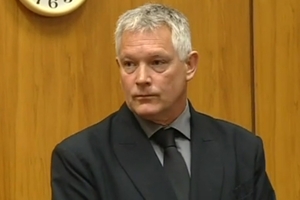 Police Commissioner Peter Marshall has revealed he asked Police Minister Anne Tolley for permission to strip crooked Christchurch cop Gordon Meyer of his service medal.
Meyer, 45, accepted an offer of oral sex from a suspected drink driver in return for making charges go away. The 19-year police veteran pleaded guilty last week to indecent assault and corruption and bribery charges.
In his fortnightly blog, Police Commissioner Peter Marshall revealed that Meyer, who will be sentenced next month, will be stripped of his Long Service and Good Conduct medal after he obtained the permission of Police Minister Anne Tolley.
``I'm pleased to confirm Minister Tolley had no hesitation in approving this. Revocation will be formalised with notification in the next Ten One police magazine, and Mr Meyer has been advised accordingly,'' Mr Marshall wrote.
During Meyer's appearance, the court was told the officer, who often worked as the acting sergeant at Christchurch South police station, also made inappropriate contact with an 18-year-old he met while on the job, including calling her numerous times and grabbing her hand to place it on the crotch area of his pants in one incident.
Since his conviction, police have set up a special hotline for people to come forward with information on him.
Those wanting to report information should call 0800 223 370.
- APNZ