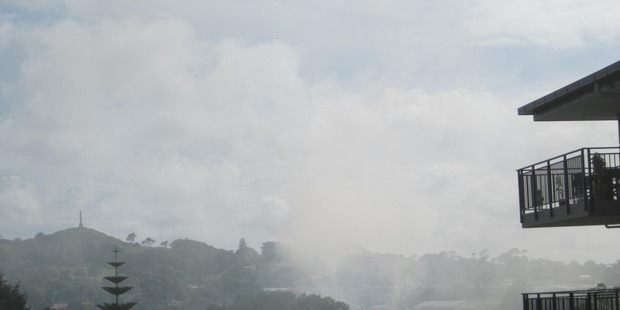 Can you see the fire? Email us your photos or video here.
Fire crews are battling a fire at the Sanitarium factory, with black smoke seen billowing out of the roof.
The fire in Pah Rd, Auckland, was reported shortly before 9am.
A fire service spokesman said five fire trucks were already on the scene, with another couple on the way.
"Apparently it's quite visible, with black smoke showing from the top on the factory," he said.
"It's a multi-story building and fire is showing from the roof."