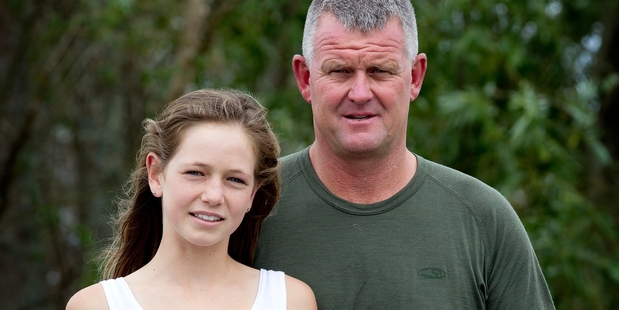 A young Waikato girl who heard a German teen's cries for help on Mt Ruapehu says he is "incredibly lucky" to be alive.
Brya Lowry-Thomas, 14, was about an hour into her Mt Ruapehu climb with her father Scott Lowry on Sunday morning and was taking a break near the Knoll Ridge Cafe when she heard 19-year-old Wanja Drees call out "SOS".
"We thought it was two guys yelling at each other until he yelled out "SOS" and then that's when we figured out he was in trouble," she said.
"He was sliding across and had his legs crossed at his ankles and he had tied his legs together and he was pushing himself along using his hands leaning back on his backpack."
Brya said he was "very, very lucky" they had stopped for a drink and something to eat.
"If we hadn't stopped we would have been on the other side of Knoll Ridge and we wouldn't have heard him."
Her father agreed. "The mountain is huge, there was no one else around and to touch base in such a remote area is very lucky."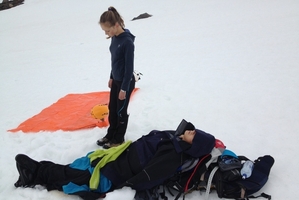 Brya, a Year 9 student at ACG Strathallan College in Karaka, said that when they reached to Mr Drees they could see blood through his shorts. He was losing colour "and he was very cold and shaking a lot".
"We picked his hands up to put gloves on him and they were absolutely freezing," she said.
They wrapped Mr Drees in their spare clothing and put a hat on him to keep him warm.
They monitored him for shock and blood loss after calling for help and waited for the rescue helicopter.
Mr Drees told them he had reached the summit wearing only a pair of nylon shorts, a T-shirt and Nike shoes without proper grip.
Brya, who had climbed Mt Ngauruhoe and Tongariro two weeks earlier and reached the Ruapehu summit as a 5-year-old, said people needed to think of worst-case scenarios.
"Because the weather up there can change within minutes and I don't think they realise that," she said.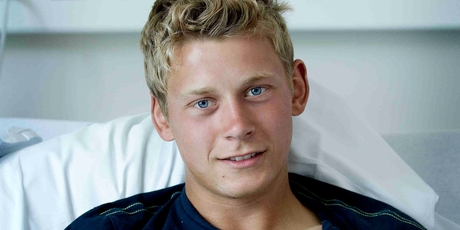 Department of Conservation public safety ranger Blake McDavitt said unusually warm weather and rain had washed away much of the snow on the lower reaches that "normally warns people to turn back - it quickly turns from an easy environment to one you really need to have the technical know-how and equipment for".
Mr Lowry said Mr Drees was "incredibly lucky" as there was no one else on the hill.
"He would have perished because the skies opened up on Sunday night and it was rather cold."