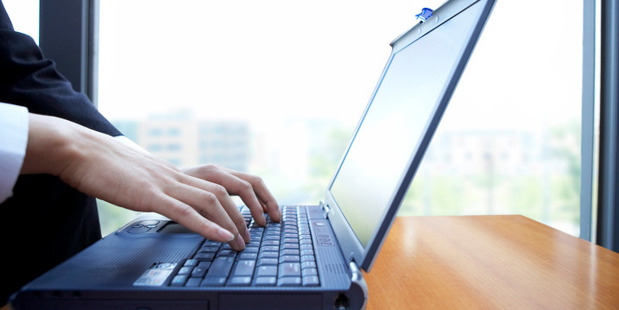 Complaining of the poor council election turnout, an Otago Daily Times correspondent wrote of "how precious the vote is and how many people died defending our right to have it".
We're all familiar with this tripe. Every New Zealand newspaper has published hundreds, indeed probably thousands of letters over the last half-century asserting Kiwis fought and died for us to enjoy this or that. Whenever debate arises about changing our ghastly flag, the inevitable inane letters appear claiming our men fought and died for it, thus it shouldn't be changed.
After I wrote a column on education a few years back, the Dominion published an objecting letter asserting, "Our men fought and died so Bob Jones could have a free education". I enjoyed that one. In my following week's column I outlined the scene in Berlin in late 1939.
An equerry charges into Hitler's headquarters. "Terrible news, mein Fuehrer.
We've just heard there's a boy about to be born in New Zealand."
"So what?" Hitler asks, puzzled.
"It's truly shocking sir. They're planning to give him a free education." Hitler's face goes scarlet with rage. He smashes his fist on the desk. "By God, we won't tolerate that. Invade Poland at once."
So, if the correspondent was correct, 30 million people died just because I was in line for a free education. Silly! No actually. Essentially that's what these thousands of "fought and died for ..." correspondents always imply.
For the record, when the ridiculous World War I arose, young men here and in Australia flocked to enlist. To fight for king and country, the flag, the right to vote, for my free education or any other reason commonly trotted out? No. In fact, the recruits were polled in both countries and overwhelmingly declared their sole reason was to travel and see the world.
After three years, young men woke up, thus by 1917, with no one now silly enough to step forward, the government threatened conscription. Only the Catholic Church and trade union resistance held that at bay.
Thus when we declared war on Germany in 1939, the government took no chances and promptly introduced conscription. On that occasion our young fellows did not go off to war to fight for the flag or king and country or the right to vote or so I could have a free education. They went because they were forced to and those who refused were thrown into prison.
Another repeated absurdity ever since the sale of state assets began in 1985 are the correspondents bemoaning why they have to pay for what they already own. Every newspaper has published heaps of those. It's mind-blowing.
First, you don't have to pay. Accepting the government is your proxy owner, they are taking, on your behalf, money for the shares, not giving them away. But if you feel that strongly, then in the case of partial sales you can buy shares in the company.
A few years ago, I had lunch with the Timaru Herald's editor. That morning over breakfast I had marvelled at the stupidity of some of the letters in his newspaper, so I asked why he published this rubbish. He sighed and said because nowadays that's mostly all they get.
That's not the case with the metropolitan newspapers, yet they still publish occasional idiotic letters. For example, last Friday the Herald ran a letter from Anthony Breen of Green Bay claiming the real reason for the crown jewels sell-off was to stimulate the sharemarket so the rich can recoup past losses.
Perhaps the letters editor published this for readers' entertainment, conspiracists always being a source of delight. Still, it gave me a great idea. Consider what a hugely entertaining programme it would be if television solicited Mr Breen's views on everything.
Recently the British government privatised the Post Office. I regularly read English newspapers and there were numerous letters protesting about flogging the family jewels, which is a legitimate point of view, but I never saw one pushing the irrational buying-what-we-already-own silliness. Do we have more dummies than Britain? Probably not; rather their newspapers are presumably more discriminating on what they publish.
But it's not just dumb individuals. I hammered the police for years for issuing ridiculous warnings against sending Nigerian scamsters your bank details. Every time you issue a cheque you not only supply your details but a copy of your signature. That knowledge doesn't enable access to your account as the police kept implying and newspapers kept publishing. Instead, every victim actually sent money to Nigeria.
The police have come to their senses and now issue warnings not to send cash. But if some of the letters in our newspapers are any guide, you may be sure some people will continue to do so.