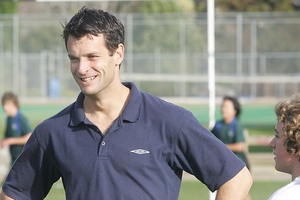 A Christian college that weathered two high-profile disciplinary actions against former teachers is welcoming new rules removing teachers' automatic right to keep their misdeeds secret.
Two Bethlehem College teachers were investigated and censured by the Teachers' Council Disciplinary Tribunal, but the findings could not be fully reported by media.
The new era of openness for the Teachers Council has been ordered as a direct result of investigations by the Herald on Sunday, which highlighted the suppression rules early this year after the council announced hard-line plans to enforce them.
After reading about the paper's challenge to the secrecy rules, Wellington lawyer Graeme Edgeler complained to Parliament's Rules and Regulations select committee. The Herald on Sunday joined that complaint and the select committee agreed the rules were too restrictive.
On Thursday, the Government announced the change, saying the amendments would "ensure transparency and maintain public confidence in the teaching profession".
The Education Act would be changed to guarantee the tribunal's hearings are public unless a specific order was made to the contrary.
Edgeler said this week: "The new rules will be making them think about it and come up with a good reason for shutting the public out rather than needing a good reason to allow the public to have a look."
Bethlehem College Board of Trustees chairman Stephen Tetley-Jones also welcomed the change.
"We have had some incidents of teachers undergoing disciplinary proceedings and initially were surprised to learn of the attitude of the Teachers Council and we welcome the openness that has been suggested now as a change."
Blanket suppression wasn't best for schools either, he said.
"School boards are in an invidious position often with disciplinary hearings because the school communities are often aware of something having occurred or something that a teacher has done, but the school is often unable to comment because of the proceedings that are underway. This is exacerbated by the secrecy that the teachers council has applied in the past."
However, glaring discrepancies remain over what can be revealed.
In December 2011, the tribunal deregistered one of the Bethlehem teachers, who had entered into an inappropriate relationship with a student.
The Herald on Sunday has again been advised against naming the teacher as the tribunal had specifically ruled on the issue.
In March 2012, the tribunal suspended the practising certificate of another teacher, Colin Mackenzie, for three years and censured him. The decision outlined how the PE teacher and a female student texted, met outside school hours, and were briefly physically intimate.
The Herald on Sunday will seek a greater role for victims, in public consultation on the new rules.