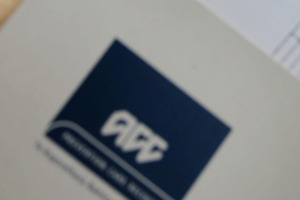 A Reefton man is seething after confidential ACC documents about him and five other people were stolen from a car in Nelson.
Vocational Guidance phoned Kevin Arnesen last week to advise him of the theft. Vocational Guidance is contracted to ACC to visit clients and discuss employment options with them.
"It's my private life they (Vocational Guidance) are mucking around with, and those documents should not have been left in the car in the first place ... especially overnight," Mr Arnesen told the Greymouth Star yesterday.
ACC confirmed that the files of six ACC clients had been stolen.
"Last Thursday evening a person contracted to provide services to ACC had their locked car broken into, while parked in the Tahunanui Beach car park. A padlocked backpack, which was under cover in the backseat, was among a number of items stolen," senior media adviser Stephanie Melville said.
Police were called immediately and the vehicle was fingerprinted.
So far, five of the six affected clients had been contacted personally.
Ms Melville said all ACC sub-contractors were contractually required to comply with the Privacy Act.
"The company for whom the person works (Vocational Guidance) is reinforcing with all its staff the importance of managing and securing clients' private information."