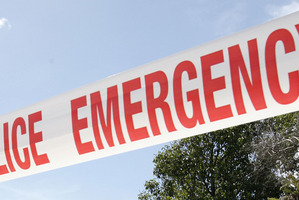 People in the Taumarunui community are being advised not to be concerned following the discovery of a man's body in a shallow grave.
A 57-year-old was arrested and charged with murder, and appeared briefly in the Taumarunui District Court this afternoon. He was remanded in custody.
"No one else is currently being sought and police are satisfied that there are no grounds for ongoing concern in the community in relation to this incident,'' said officer in charge of the homicide investigation, Detective Senior Sergeant Dave Kirby.
The investigation was launched after the discovery of the shallow grave in Ongarue, a town about 20 kilometres north of Taumarunui.
The dead man was believed to be aged in his late 50s and police said they would not release any further details until a formal identification had taken place and next of kin had been told.
Thirty police officers - including forensic specialists - are working on the investigation, which would take several days, Mr Kirby said.
"A post-mortem will be conducted in the coming days and once this is completed we will have a clearer picture of how the man has died and the events leading up to his death.''
Officers are in an information-gathering phase and are making area inquires and speaking to witnesses, he said.
"At this stage we are in the early days of our investigation and there is still a lot of information that we don't have. Our focus over the coming days is to return the man's body to his family and ascertain what has happened leading up to his death.''
- APNZ