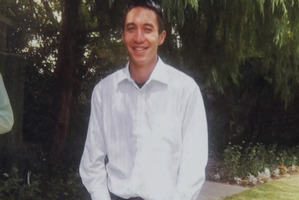 A coroner will hold a series of inquests into forestry workers' deaths with the aim of identifying systemic issues within the country's deadliest industry.
The five inquests in the Bay of Plenty from next March will follow similar clusters of coronial inquiries into cycling and quad-bike deaths.
The plan comes as unions and the industry push ahead with an independent review of safety in forestry.
Chief Coroner Neil MacLean said grouping the inquests together could cast light on systemic issues.
"The idea is that you look at more than one death - perhaps you'll get a better perspective or picture," he said.
"It's a very cost-effective and sensible way of getting not just the immediate facts from the witnesses and the people involved, but also then a broader expert perspective on what conclusions perhaps could be drawn from those facts - or, more importantly, whether there are any sensible recommendations that perhaps could be made."
The inquests would be conducted by Bay of Plenty Coroner Wallace Bain, who is based in forestry bastion Rotorua.
The Chief Coroner's office has already laid the groundwork with an analysis of six years of forestry-related deaths, including logging-truck fatalities.
The analysis, published on Friday, shows there was an average of five forestry deaths a year between July 2007 and August this year.
It found 39 per cent of deaths were due to tree felling and almost a quarter were due to breaking out, which involves the gathering and hauling of logs to skid sites.
The analysis noted the sector had the highest rate of workplace injury deaths in New Zealand. There have been six so far this year alone.
It said the number of serious incidents was on the rise. The 188 serious-harm notifications last year were the highest number in five years.
The high injury rate is among the issues to be tackled by an independent safety review, whose stakeholders include unions, workers, forestry owners and industry organisations.
Looking for lessons
The father of a Rotorua forestry worker who was struck and killed by a falling log hopes lessons are learned from his son's death.
Robert Arapeta Epapara, 23, died instantly in the incident when the log fell on a forestry block near Lake Rotoiti in March.
His death is one of five cases that will be considered together at inquests held by Coroner Wallace Bain next year.
Mr Epapara's father, Lee Edmonds, said he had few details about the inquest and was hoping to learn more at a meeting next week.
But he hoped lessons would be learned from his son's death - either from the inquest or the upcoming review on safety in the forestry industry.
"Whether it comes from the coroner or whether it comes from any other source; obviously if there are deaths in an industry, there's definitely some reason to have a look into what's going on," he said.
"I wouldn't want to wish this upon any other family, to go through what we've gone through and still are going through.
"But absolutely, I hope that there's some improvements in the industry, or people take responsibility in what they do."
- APNZ