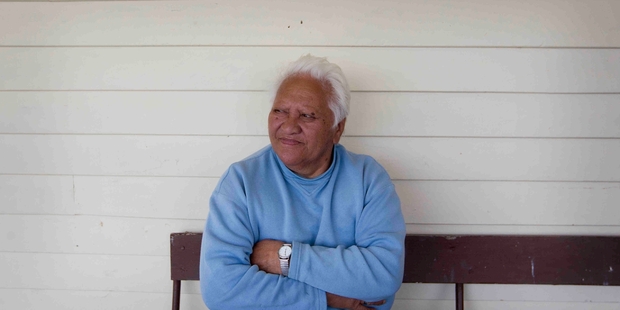 A man and his nephew who drowned while trying to save a little girl were preparing for a big week of celebrations, including the young victim's eighth birthday.
Sage Smith, 22, and 7-year-old Aucklander Kustom Blandford drowned on Monday after trying to rescue Mr Smith's young niece and Kustom's sister, Ocean, who was pulled into the surf while walking along Iwitea beach in Hawkes Bay. Ocean was able to make her way back to shore.
Yesterday whanau members, who had gathered at the marae for an unveiling, wedding and what should have been Kustom's birthday, were instead making plans for a tangi.
Mr Smith's grand-aunt and Kustom's great-grand-aunt Doris Nicholson said the pair had been at the marae with others for a big week of celebrations. The whanau had bought presents and made a birthday cake for Kustom, who would have turned 8 yesterday.
The whanau had planned to unveil the headstone of Mr Smith's father, Te Horo Smith, at Nuhaka tomorrow, while on Saturday a big wedding was planned for Mr Smith's aunt Becky Smith at Nuhaka with the reception at Iwitea Marae.
Mrs Nicholson said Mr Smith, his niece, a young cousin and Kustom left early on Monday morning to walk to a place on the beach known as the 12 logs - about 2km from the marae.
"It is a big walk even for an adult and the weather was really scorching," said Mrs Nicholson.
Another relative, who asked not to be named, said he was at Iwitea Marae when police drove past followed by an ambulance about two hours later. His two nieces then came running on to the marae, having already alerted a nearby farm manager.
"They were just hysterical, they were saying 'they got drowned, they got drowned'."
The man went to the beach with other relatives to start the search.
Kustom's body was found by Becky Smith's fiance. Mr Smith's body was found about an hour later.
Mrs Nicholson said the drownings were the first in memory at the beach as locals fished there but never swam because of the rips and undertows.
Whanau members last night performed a karakia at the beach.
"It's tragic ... but at least we have their bodies," said Mrs Nicholson.
The family said the unveiling and wedding were likely to go ahead but the family were still deciding on funeral arrangements for Mr Smith and Kustom.