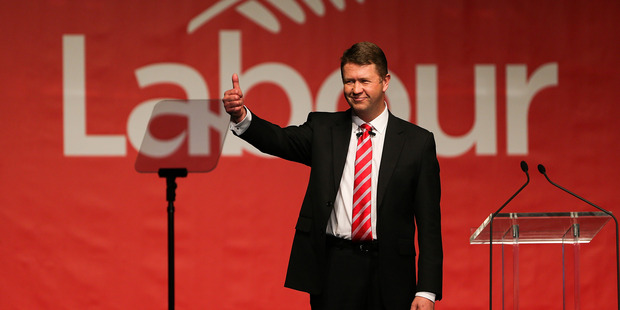 Labour leader David Cunliffe has outlined plans to build 10,000 new affordable homes in Christchurch within four years as part of the party's KiwiBuild policy.
Mr Cunliffe released Labour's policy for housing in Christchurch at the party conference at the Wigram Air Force Museum centre.
As well as building new permanent homes, Labour also wanted to slow down demolition in some areas to use appropriate red zoned homes as temporary rental accommodation while the rebuild was underway.
Those homes would largely be on the periphery of the red zone areas, where the infrastructure and services could sustain it.
Mr Cunliffe said the Ministry of Business, Innovation and Employment had estimated up to 7400 people were living in insecure housing. Despite that, it was demolishing far more houses than it was building, and better options were needed.
Many were currently living in caravans and garages and selecting some red zone homes for use would provide a better alternative. Some homes could be relocated to lots outside the city to be re-used.
Finance spokesman David Parker said one example was Calbourne Courts, a council retirement housing block on the edge of the red zone. Labour had commissioned an independent engineering report which indicated that it was feasible to use that housing.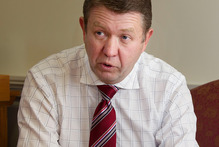 He said it would open up a few hundred houses for use as well as helping peg rental prices down.
Mr Cunliffe said the scale of the KiwiBuild approach would help keep the price of new homes down as the rebuild went on.
The third prong of the Christchurch policy was a revitalisation programe of New Brighton. Mr Cunliffe said Labour would speed up that re-development, including building KiwiBuild homes on Government and council owned land in the coastal suburb.
New Brighton and much of the red zone is in the Christchurch East electorate and Labour's announcement coincided with the byelection after Lianne Dalziel was elected as Christchurch Mayor.
Mr Cunliffe denied the policy was simply a sweetener to try to ensure Labour held onto the seat, which some are claiming is more uncertain given the movement of people around Christchurch following the earthquakes.
He said the KiwiBuild policy covered areas other than the electorate.
"The people of Christchurch will make their own decisions for their own reasons. We are showing New Zealand and the people of Christchurch we will be an active partner in Government, that we are going to end this housing crisis and make their lives better."
Labour's candidate Poto Williams said it was good timing for her campaign "but it's great for the people of Christchurch East.
"The people of Christchurch East need to know that there is some positive things ahead for them, so yes, we are very glad for this policy coming out."