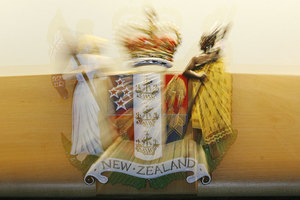 A forestry company has been criticised in the death of worker Reece Reid who was too inexperienced to be felling trees.
The Great Lake Harvesting Company was fined $34,000 and ordered to pay reparation of $60,000 in the Palmerston North District Court today.
Mr Reid, a 23-year-old from Wanganui, was crushed by a falling tree near Pongoroa, south of Dannevirke, on November 27.
The company pleaded guilty to failing to take reasonable steps to ensure Mr Reid's safety in a prosecution brought by the Ministry of Business, Innovation and Employment.
The court heard Mr Reid had been felling trees for three weeks.
He had cut down two trees, one of which had fallen on a standing tree. He had tried to cut that down, but was killed by the tree it was holding up.
Judge Gregory Ross said the "company knew an unsupervised, inexperienced feller was felling trees".
For more articles from this region, go to Wanganui Chronicle