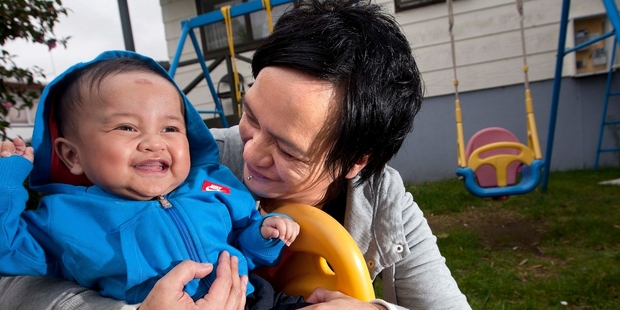 Cooking for 150 people might seem like a daunting task, but for Juanita Himona the hard work is already done.
The Rotorua mum will feed all the families staying at Ronald McDonald House on Halloween Thursday as her way of giving back to the organisation that has helped her so much.
Over the past few months she's been busy fundraising the $1200 she needs to fund the three-course meal and travel costs by running sausage sizzles and looking for donations.
Ms Himona said while the fundraising had been hard work she was thrilled to have raised more than the amount needed, with all the extra money going to Ronald McDonald House.
She spent time in the accommodation facility earlier this year when her youngest child, Te-Wiroa Eparaima, had open heart surgery to repair a hole in his heart. She'll be back up there again when he has his second surgery, which is expected to be next year.
Ms Himona said the experience of fundraising, while difficult, had made her want to do more for the organisation and she was already planning a similar meal next year as well as raising money to buy children in the heart unit, Ward 23b, Christmas presents next year.
Ms Himona will travel to Ronald McDonald House with a team of volunteers to help her cook the meal.
She said having the dinner provided was a huge weight off the shoulders of a parent with a sick child as sometimes parents could be so consumed in hospital life that they forgot to eat or go shopping for food.
For more articles from this region, go to Rotorua Daily Post