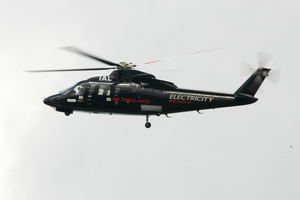 Search and rescue crews are scouring the Kahurangi National Park in "atrocious" weather for a French tramper who has been missing for three days.
Yohan Simon, 32, who is also a New Zealand resident, was dropped off at the Karamea Bluff on Happy Valley Saddle on October 18 and was supposed to be collected by a friend on Monday, October 21.
He failed to arrive at the collection point at Glass Eye Creek Bridge and his friends spent the next three days looking for him before notifying police that he was missing on Friday evening.
West Coast Police and search and rescue volunteers have been searching for Mr Simon on foot and a helicopter has scoured the area last night and again this morning but to no avail.
Two dog teams and three ground search teams are in the area today.
Westport police Constable Mike Voice said Mr Simon was well equipped and had food for a week, a tent and warm clothing.
However, he said the weather in the area was atrocious.
- APNZ