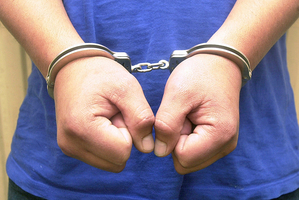 A Far North after-school care worker has been charged with child sex abuse.
James Brian Sanders, 65, is facing six charges of indecent assault on a female under 12 and one of unlawful sexual connection.
It is the latest sex abuse case to shake the Far North, after Pamapuria School deputy principal James Parker pleaded guilty to a raft of abuse charges.
Last month, Kaitaia businessman Daniel Taylor, a former Child Youth and Family caregiver, pleaded guilty to nine child sex abuse charges against teen and pre-teen boys.
Sanders, a long-time resident of Northland, was not a registered teacher but worked in an after-school programme, One News reported.
The name of his workplace has been suppressed.
Sanders, who also worked in a Sunday School programme, was reportedly vetted by police but was not identified as a risk.
Social Development Minister Paula Bennett would not comment on whether the right vetting procedures were followed in his case.
"I'm not at liberty to go into that sort of detail, we're yet to work our way through that process," she told One News.
Ms Bennett said a bill before Parliament would introduce standardised vetting and screening checks for people who work with children.
- APNZ