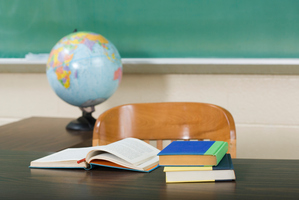 A male teacher who made inappropriate comments to two female students, calling them "one of his favourite sluts" and "my b****" has been deregistered and formally censured.
The teacher, whose name has been suppressed, was also found to have engaged in "sexual banter" with the 17-year-olds, including referring to his penis, commenting on the size of one of the girls' breasts and discussing having a sexual relationship with them.
The physics teacher, who lived on campus with his wife while employed by the unnamed school between January 2011 and February 2012, was accused of harassing two teenagers, known as Ms T and Ms B in the Teachers' Council disciplinary ruling.
He was said to have made inappropriate comments to the female students as well as to his class in general, sitting too close to students in class, accepting students and former students on Facebook and having personal conversations with them, discussing his binge drinking in class and telling inappropriate stories and jokes, swearing and showing favouritism.
The teacher also made a number of sexually graphic comments to both Ms T and Ms B, including how "hot" it would be to have sex with her while she was wearing her school uniform.
His behaviour only came to light in February 2012 after he had asked the girls, who had by then left the school, to come to his house when his wife was away.
The teacher resigned while the investigation was underway.
In a letter submitted to the Teachers' Council he accepted his behaviour was poor, saying he had "betrayed the trust of young women".
"In taking the action I did, I created victims out of the young women who trusted me. This can't be undone and I will forever regret the errors of judgement that I made," he said.
The stress of the investigation had "impacted my personal health and my marriage", he said, adding he had made the decision to leave teaching and wanted to voluntarily deregister as a teacher.
However, he criticised the investigation in his letter, saying he believed he had been "the victim of unreasonable treatment by the Teachers' Council", and that members of its complaints assessment committee had "harangued me and accused me of thinking it 'is some kind of boys club'."
He also said the length of time it had taken to arrive at a decision had "taken a significant toll at a personal level and prompted my decision to leave teaching", and that it had affected his confidence and self-esteem.
The Teachers' Council found him guilty of "serious misconduct", ordered he be formally censured and his registration cancelled. He was also ordered to pay half the costs.
- APNZ