The Government wants the tobacco industry gone by 2025 but defiant cigarette manufacturers claim they will still be going strong. Their slogan: "We can."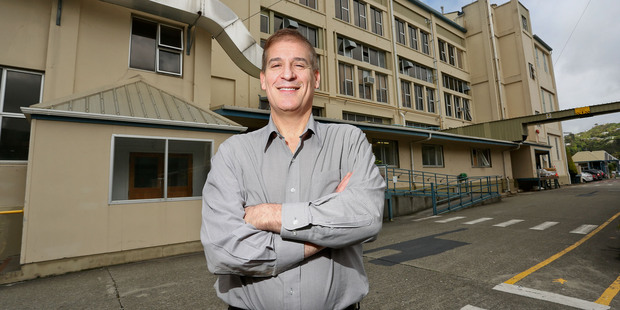 Chris Syrigos is peering through a glass panel on the front of one of his megabucks, state-of-theart cigarette-making machines.
Syrigos, manager of New Zealand's only fag factory, is watching some of the 19 million smokes a day his company produces whizz past at an astonishing speed.
The air in the large cutting and packaging room, on the second floor of Imperial Tobacco's sprawling plant at Petone, Lower Hutt, is heavy with an overpowering smell of menthol.
The smell is all part of an order for five million menthol cigarettes bound for Australia.
The cigarettes are being decanted into bumper-sized boxes of 50 at the rate of 8000 per minute. A small army of packers is busy making sure the delivery for across the Tasman is right on time, as usual.
Syrigos, an American who has previously managed food, steel and mining companies, isn't quite sure how many packs of 50 will be rolling off the production line for Imperial's Aussie customers today. There are almost too many to count.
"For New Zealand, Australia and other markets, we make packs ranging from 20s to 50s and pretty much everything else in between," he explains.
"It is difficult keeping track of the volume of boxes and different brands we make. It is easier just to count the cigarettes in the millions."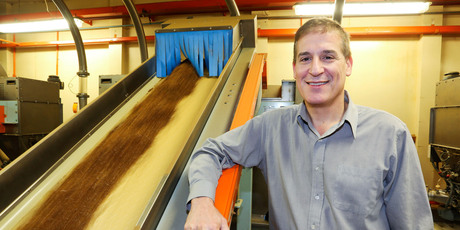 Welcome to the world of Big Tobacco where, despite increasing numbers of smokers stubbing out each year, profits are still eye-wateringly large. In the face of increasing pressure from anti-smoking lobbyists, the three main players in New Zealand's tobacco industry - British American Tobacco, Imperial and Philip Morris - are all still raking it in.
Last year, BAT's local group - which sells Dunhill, Pall Mall and Lucky Strike cigarettes - posted a profit after tax of $115m. Philip Morris' (New Zealand) net profit was $993,000 and Imperial Tobacco recorded a net profit of$20.9m, up from $19.5mthe year before.
But the anti-smoking lobbyists insist the cigarette companies are beginning to hurt. In recent years, the tobacco industry has taken hits with the introduction of smokefree bars and restaurants, graphic health warnings emblazoned on packs, price hikes and retail display bans.
Now, campaigners want New Zealand to wheel out plain packaging. Researchers are concentrating on the Government target of a largely smokefree New Zealand by 2025 and claim to have more weapons at the ready, such as axing duty-free sales, banning smoking in cars or near schools, and licensing retailers.
If all of this is worrying the New Zealand tobacco industry, no one has told the executives at Imperial's headquarters. Sitting in the company's smart, ground-floor boardroom - complete with an outdoor "smoking deck" - marketing manager Brendan Walker is in a pretty defiant mood.
Imperial exports almost 80 per cent of its products to Australia and about 2 per cent to Pacific nations. And the 700,000 people in New Zealand who still light up need to be to catered for, he says. Imperial's best-selling brands include JPS, Horizon and Peter Stuyvesant.
"We have been dealing with restrictions and anti-smoking legislation for years," Walker says. "Some of these are more challenging than others but we are used to it.
"Our volume hasn't changed much over the past eight to 10 years and that is because we produce quality, locally-made products, which gives us a big advantage over our competitors. There might be fewer people smoking but there are not fewer people smoking our products."
Walker doesn't think New Zealand will be virtually smokefree by 2025. "To believe that will happen within the next 12 years is folly," he insists,
"People will still want to smoke and will choose tosmoke."
For the first time in years, Imperial's bosses gave a newspaper, the Herald on Sunday, access to its 6000sq m compound. The site has been home to tobacco companies from 1929 when Wills built a facility there.
Since 2011, the company-which has a 21.5 per cent share of the New Zealand market - has invested more than $50m in an expansion of its facilities to significantly increase exports and establish the plant as a hub for its Asia-Pacific business. The
move hardly indicates they are running scared of a dwindling market.
The modern, open-plan marketing department just off the main entrance looks not unlike a call centre.
Emblazoned on the wall are motivational slogans to remind the sales team of the company's core values: "We enjoy", "engage", "I can", "I own" and "we can".
It is only when you enter the loading bay you realise cigarettes are made here at all. Raw tobacco in 200kg bales arrives from Brazil, Tanzania, Zimbabwe, Croatia, China, India and Laos. The tobacco is treated with steam and water to give it the correct moisture, before being sent to another floor for manufacturing.
Four high-tech cigarette-making machines then turn that raw material into approximately 120 different packs of cigarettes and 55 different pouches of roll-your-own tobacco. The factory pumps out close to four billion cigarettes annually and more than 850 tonnes of roll your own.
Corporate affairs manager Cathy Edwards explains many of its staff have been there for three generations and a number have worked there for
between 30 and 50 years.
"Some people might think there is something dodgy about working in tobacco but when we announced we were expanding, people queued at the front gate," she says.
Special smoking rooms are set aside for staff who like a puff, but no more people smoke at the plant than they would at any other factory, Edwards says. In July, the company also stubbed out its practice of offering free cigarettes to employees, following a Herald on Sunday investigation.
Imperial faced a possible fine of up to $50,000 because it is illegal to distribute and supply cigarettes free. Marketing boss Walker insists the company has a long-term plan to survive and even thrive against the odds.
He is coy about giving too much away, citing this as "commercially sensitive information".
Imperial's parent company in the UK has been making moves into the emerging e-cigarette business in a bid to diversify. But Walker doesn't see the e-cig market taking off here.
"We will continue to focus on our core product, which is our high-quality tobacco portfolio."
Walker also denied suggestions from anti-smoking lobbyists that as numbers of smokers in developed nations continue to fall, the company will simply increase its exports to poorer countries.
"We do export smaller amounts of tobacco to a number of smaller countries in the Pacific area, such as French Polynesia and New Caledonia," he says. "And we do have a firm business plan around our exports but I can't go into details because we don't want our competitors to know.
"But in general, about 80 per cent of our business goes to Australia and 20 per cent is for the New Zealand market, and we are here to stay."
Competitor British American Tobacco, based in Auckland, employs about 110 people, many of whom are trade representatives.The remainder is management and support staff.
The company is also bullish in the face of New Zealand's smokefree target.
Susan Jones, head of corporate and regulatory affairs, is dismissive that plain packaging will damage its New Zealand operations and believes other measures, including price rises, will fuel a blackmarket.
"The Government's goal is prohibition in all but name," Jones says. "Bhutan, the only country that has tried to prohibit tobacco, has had to change its laws after the black market grew uncontrollably."
Associate Health Minister Tariana Turia insists the tobacco companies talking tough simply proves anti-smoking measures are beginning to hit home. "The noose is finally tightening. Our strategies are clearly working," she told the Herald on Sunday.
"If the tobacco companies were so sure plain packaging would be of no consequence, why are they ploughing millions of dollars into making legal challenges?"
Turia believes the community is rising up against the companies too. "People have now had enough of them. We don't want companies in New Zealand who kill up to 5000 people a year. The time is coming when these firms will have to leave the country and I am hopeful that will happen within the time frame we have set out."
Jones rejects that. "Consumer demand is better served by legitimate companies than by the illegal operators that will surely grow as Government makes it increasingly difficult to buy their product of choice," she says.
"There has been a decline in smokers over the past 30 years but there is still a demand for legal tobacco. We expect that to continue."
An ad man's dream
Cigarette advertising was banned on NewZealand television and radio 50 years ago in response to a call from the Medical Association.
A decade after that, billboard and cinemaads were scrapped too. But before the link between serious health problems and smoking became common knowledge, landing a tobacco company campaign was the jewel in the crown for advertising firms, tasked with associating smoking with a glamorous lifestyle.
Veteran Kiwi adman Mike Hutcheson was a senior executive with global giants Saatchi and Saatchi in Auckland.
"In the 80s, Benson and Hedges sponsored what is nowNew Zealand Fashion Week,which
would be completely unthinkable today," he says. "It now seems ridiculous, but the main brief fromthe cigarette companies was to promote smoking as being terribly sophisticated.
"The slogan we had for Benson and Hedges was 'only the best would do',which we had translated into French for the New Caledonia market.
You would get run out of town these days for even suggesting promoting smoking in any way at all."
In the early 60s, Hutcheson also worked on campaigns for the old Matinee cigarettes that spanned print, TV, radio and cinema, featuring attractive people singing catchy songs. After the advertising ban, tobacco firms began sponsoring high end sporting events, including boat racing and Formula One, before that too was banned in the mid-90s.
"Back in the day, there was no expense spared by the cigarettemakers,"Hutcheson says. "Nowadays it would be the equivalent of having giant companies like Telecom or Mitre 10 as clients."