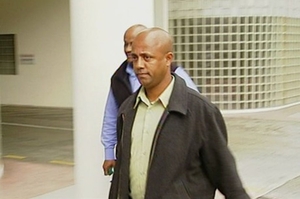 Expert crash investigators will go head-to-head this week, arguing in court whether a taxi driver is guilty of careless driving causing the death of his unborn baby.
There was controversy when police charged Bililigne Gebretsadik, 41, over the accident.
Gebretsadik's wife Seble Cherie, who was 31 weeks pregnant, was injured, and their baby died in hospital after an emergency caesarean.
Gebretsadik has denied one charge of careless driving causing death, and two charges of careless driving causing injury after the crash at an intersection in Newtown in June last year.
The case will be decided after a final day of evidence in the Wellington District Court on Tuesday.
In March, Cherie said her husband and their baby were victims and her husband did not run a red light.