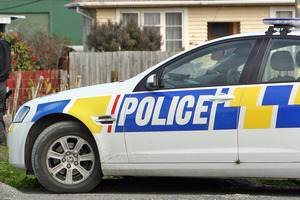 Police are calling for witnesses to a serious assault that left a man unconscious in central Dunedin over the weekend.
The 39-year-old man suffered a fractured skull when he was attacked from behind on Lower Stuart Street, near the Octagon, about 3am on Saturday, Detective Jo McLaughlan of Dunedin police said.
His partner chased the two men thought to be involved in the incident, but they ran away in separate directions.
Passers-by stopped and tended to the man before he was taken to hospital by ambulance, Ms McLaughlan said.
He has since been discharged from hospital and is recuperating at home.
Police were still working to determine whether the offenders were known to the victim and whether CCTV footage of the incident was available.
Ms McLaughlan said police would particularly like to speak with the people who helped the victim or with anyone else who saw the alleged assault occur.
- APNZ