New Zealand watches as US reviews gadget rules on flights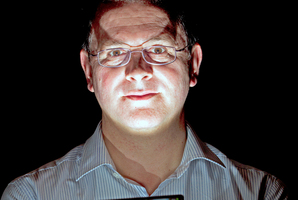 New Zealand's aviation experts are closely watching American moves to allow electronic devices to be used on planes during take-off and landing. They say it is perfectly safe.
An American advisory panel has voted to recommend that airline passengers be allowed to use smartphones, tablets, e-readers and other mobile devices when planes are taking off and landing, if they have their Wi-Fi, Bluetooth and phone connections disabled.
The panel handed its findings to the US Federal Aviation Administration (FAA) this week, for it to make a decision. It has been reported that changes will be made by the end of the year.
University of Waikato science and engineering Professor Jonathan Scott said phones and other devices in "flight mode" caused no threat, even during take-off and landing.
"I would have no problem flying with a cabin full of people with their iPhones on in aeroplane mode."
But the New Zealand Civil Aviation Authority said it was not planning to follow suit yet. People are still asked to turn all electronic devices off during take-off and landing and those who break the rules on New Zealand flights can be fined up to $2,500.
Air New Zealand said it was a matter for the CAA and would not comment.
Studies have shown up to a third of people don't turn off their devices, anyway.
Scott said although there was no evidence for the restrictions on electronic devices in general, cellphones caused interference as they could be heard when a phone was placed near a speaker. The US panel has not recommended any changes to the blanket ban on cellphone use.
Scott said: "It's likely that all the devices you have are relatively harmless but no one has tested it."
He said it had been a matter of debate for electrical engineers for some time.
"There's a minute risk that a phone can mess things up so I don't think it's unreasonable to ask people to turn phones off. I suspect there are a number of people who don't turn their phones off, or forget, and nothing happens so they think the ban is rubbish. And 99 per cent of it is."
Some planes already handle cellphone transmissions - Air New Zealand agreed to a deal with Vodafone in 2011 that would allow people to use mobile phones in-flight, for a price, via a mini on-board cell site.
A CAA spokesman said his organisation would look at how the US recommendations could be used in New Zealand.
"The CAA ... will review any findings made by the FAA panel ... If there is sufficient evidence to suggest that some electronic devices can be safely used when an aircraft is in operation, the CAA will look at applying the studies in a New Zealand context and consider the next steps."
Paul Brislen, chief executive of the Telecommunications Users Association of New Zealand, said the ban was nonsense. He said he wanted to be able to read his Kindle for the entire flight. "My hatred for this ruling is not that I want to sit on my cellphone all the way to Sydney but that the whole thing is based on a lack of research, a lack of understanding rather than any rigorous testing ... it's born of a complete lack of scientific basis."
He acknowledged airlines had to manage the nuisance factor of devices being used.
But he said there should be more clarity around the reasons for the restrictions. "I know of lots of pilots who regularly text and make phone calls ... they need to stop lying to us and tell us what's really going on."