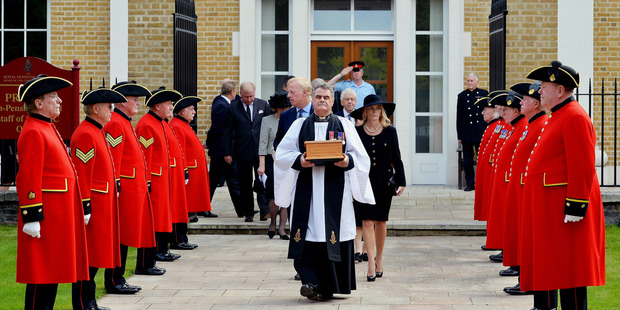 A Maori hymn was sung before Margaret Thatcher's ashes were laid to rest in London late last night (NZT).
Po Atarau, a traditional Maori farewell song known to many as Now Is the Hour, rang out in the chapel of the Royal Hospital Chelsea before the former British Prime Minister's ashes were interred in the grounds.
The song recognised Lady Thatcher's family connections with New Zealand, where Thomas "Jack" Thatcher, father of her late husband Sir Denis, was born in Wanganui in 1885.
After yesterday's service, Lord Bell, Lady Thatcher's former political adviser, told the Telegraph: "It was a very touching, moving occasion. The song was one of Denis's favourites and was performed absolutely beautifully."