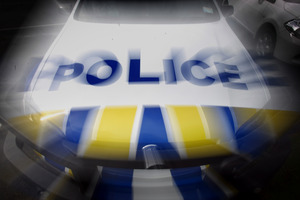 Counties Manukau police are tweeting from the beat, giving an insight into an average Saturday night on South Auckland streets.
The tweets cover minor callouts - "Kids on the roof of a bakery in Pukekohe throwing rocks at passer bys" - to the more serious - "Domestic violence incidents starting to roll in. Unfortunately all to common on a Saturday night. 8 showing on the dispatch screen".
Counties Manukau Senior Sergeant Spencer Matthews said he started tweeting in 2011 after attending a suspicious parcel incident in Mangere, and false information about the incident was spread on Twitter.
"While I was there, we suddenly started getting phone calls and queries from Police National Headquarters saying 'what's happening with the people being held hostage? Who have you shot'.
"And we're going 'we haven't shot anyone, we're dealing with luggage left in a carpark'.
Police discovered Che Fu was in the area at the time and had tweeted to his followers the incorrect story that hostages were being held and someone had been shot, Mr Matthews said.
"Even though he put out what the real scenario was a few minutes later, people had picked up and retweeted and it had just gone crazy."
In response, Counties Manukau police set up their own Twitter account so they were able to respond in future.
Mr Matthews said he later had the idea of live tweeting a night on the beat to "let people know the sort of work that Counties Manukau police do on a regular basis".
"When I get the opportunity from when I'm working a shift that I think people might be interested in, I drag out the iPad and tweet."
The @ManukauPolice twitter account now has 1600 followers, but tweets were time-delayed to so members of the public didn't get in the way of responding officers, he said.
Mr Matthews said he was careful about the amount of detail he gave out and kept the locations generic and didn't mention people's names.
Earlier this year he tweeted about a suicide which he described as "difficult".
"I really had to think about that one afterwards. Some people don't like to hear that sort of stuff, but it's thing that police go to on a regular basis."
Earlier this year, police took part in the first global tweet-a-thon, which saw officers from general duties staff, search and rescue, the criminal investigation branch, dog handlers and road policing give an insight into the variety of jobs attended by police in a 24-hour virtual ride-along.
A police national headquarters spokeswoman said the campaign was similar to the Better Work Stories recruitment campaign and was a way to give the public an idea of what policing was all about.
Police minister Anne Tolley said social media was a valuable tool for police.
"They can engage and interact with the public, give an insight into the work that they are doing, as well as getting tips and information to help catch criminals."
.@ManukauPolice tweets from the beat:
* '4yr old boy who got left behind by his parents has been reunited with them - they finally noticed he was gone!"
* "Drunk in Mangere located. Too much booze down his throat. Means we have to take him home as he is incapable of looking after himself."
* "Second road rage incident of the night. This one in Papakura with one driver punching the other."
* "Drunk wandering through properties in Mangere making a nuisance of himself. Officers 10/2 (on their way)."
* "Officers apprehended a 16yr old on active criminal charges who had escaped from his care home. Now working out where he goes."
- APNZ