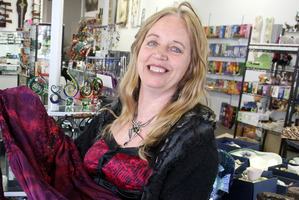 Nasty threats for legal high retailers in Wanganui and an indecent act in Rotorua are just two of the stories making headlines around the regions today.
The debate over "legal highs" has taken a nasty turn with a Wanganui store owner receiving death threats.
A Rotorua hospitality manager who performed an indecent act in Farmers has escaped conviction.
A Tauranga company director convicted for drunk-driving for the third time within five years told police "who cares?"
A high-profile Central Otago man is heading to the High Court at Dunedin to argue for permanent name suppression - to the disgust of his victim.
As families struggle to put food on the table, collecting vital prescriptions might be the casualty in the Wairarapa.
Don't buy cheap cuts of mutton in Stratford - you could be eating a family pet.
Police have named the Central Hawke's Bay teenager killed in a crash on Monday night.
A Northland woman hopes national TV coverage of her scheme for helping struggling young families will inspire others.
While much of the country is bracing itself for heavy rain and gale force winds, it appears Wanganui will again be spared the worst of it.
The Pod is South Wairarapa's newest before and after-school care and holiday programme.
Doug Lomax was one of the most popular resident steel guitar players at Auckland's hottest swing clubs back in the '40s and '50s.
And finally Lotto fever is sweeping Rotorua and the Wairarapa as people clamber for their chance to become an instant millionaire.
Other stories making headlines around the regions today include:
Drag-train didn't cause crash - police
Douglas defends his past after blog attack.
Elderly service in dire straits.
Sailing to be made more accessible.
Beatboxer's tough message on bullying.