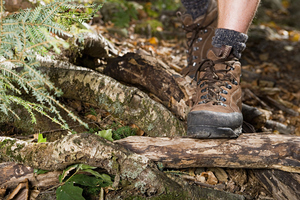 A Chinese tourist has emerged from three nights lost in the bush during bad weather with only exhaustion.
The 28-year-old backpacker was found this afternoon after going missing in National Park, Ruapehu, on Sunday.
He spent three nights lost in the park as poor weather closed in.
A search team found him just after 1pm today on the outskirts of National Park. He was flown out of the remote mountain location by an Air Force Iroquois helicopter.
He was taken to Taumarunui Hospital but was thought to be suffering only from exhaustion and the cold, police said.
Search co-ordinator Sergeant Colin Wright said the man was lucky to have survived.
"The search team that found the man were relieved to find him alive,'' he said.
"There were some moments where the weather looked like it was going to pack up but thankfully it held and we were able to locate the man.''
A police spokeswoman earlier described the backpacker, who has not been named, as "a bit weather-beaten, but at least he's alive and well''.
No details over how he went missing or how he had spent the last few days have yet come out.
Mr Wright said such incidents highlighted the importance of being prepared before going into the bush.
"No one wants to get a call from police saying that their loved one is missing out in the bush. It's all about being prepared and making informed decisions,'' he said.
The alarm was raised about noon yesterday by the owner of the accommodation where the man had been staying. He was last seen on Sunday before he went for a walk in the Tupapakura Falls Track area.
There was concern for his wellbeing, with reports that he was unprepared for the bad weather.
- APNZ