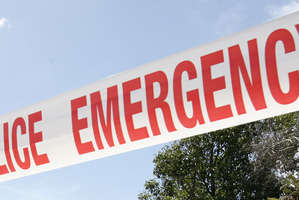 A city-wide hunt continued today for a man who police say may have been wearing a high-visibility vest when he raped a woman in her Christchurch home.
A large number of police converged at a Riccarton house about 10.50am yesterday after reports a woman in her 20s had been sexually assaulted.
The woman was treated at the scene by St John Ambulance medics and is now being cared for by family members.
She and her family were spoken to by police today and a scene examination carried out.
Detective Senior Sergeant Darryl Sweeney said there had been an encouraging response to requests for information.
A number of people have come forward with information and police staff going door to door in the area had received a positive response from residents.
"However it's still extremely important that we hear from anyone who may have seen the offender or any suspicious activity in the area yesterday morning,'' he said.
"We are also continuing to ask for any information about any suspicious people or anything out of the ordinary that residents may have noticed in the area during the weeks prior to this assault. Even incidents that may seem unimportant could have relevance to this case, so we appeal for people to come forward with information as soon as possible.''
About 30 police staff were working on the investigation.
Mr Sweeney said the attacker, described as aged in his 40s with two front teeth missing and possibly wearing a high-visibility vest, was not known to the victim.
Police swooped on Westfield Mall in Riccarton about 12.50pm today after police at the shopping centre saw a man fitting the description of the attacker.
The man, who was wearing a high-visibility vest, was interviewed and released.
Mr Sweeney said police hoped to release a more detailed description of the attacker tomorrow.
Anyone with information is asked to contact Christchurch police on 03 363 7400 or anonymously to Crimestoppers on 0800 555 111.
- APNZ