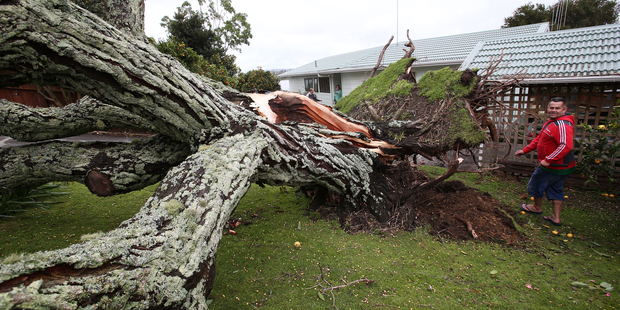 A mini tornado hits the Bay of Plenty and a drink driver so 'shocking', he'll probably never get his licence back are just two of the stories making headlines around the regions today.
A mini tornado tore a trail of destruction through Hairini early yesterday.
An alcoholic with a "shocking" history of drink-driving is unlikely to get his licence back.
A Northland man who punched two boy racers has been ordered to attend anger management courses.
Wanganui Hospital's kitchen staff have been forced to wash nearly all dishes by hand.
A Tauranga toddler was taken to hospital with minor injuries after falling from the top of a garage door.
A Masterton woman has admitted carrying meth in her handbag.
An elderly Tauranga woman walked into her neighbour's burning home to try and help him put out the blaze.
A furniture removal truck struck the side of a Dunedin house on Saturday morning.
Hawke's Bay's road toll is heading for a new half-century low.
The University of Otago might get a new pub on campus.
It was almost a perfect day for 10-year-old Elena Dungey-Manzano as she got to see her favourite football team play.
Masterton Shuttles is the only taxi service in the area to carry child restraints onboard.
And finally, he's worn out the carpet, drunk too much coffee and his nerves are a mess but Paul Malcolm has loved the America's Cup action.
Other stories making headlines around the regions today include:
Region demands illegal-highs ban