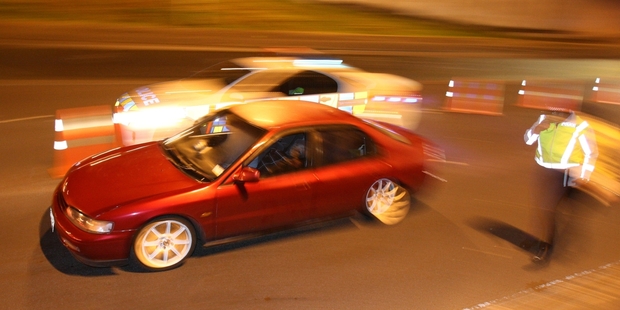 A man who punched two boy racers because he was at his wits' end with their behaviour on the road has been ordered to attend anger management courses.
Jaydean Ripia Hura, 34, screen printer, admitted two charges of common assault and appeared for sentencing in the Whangarei District Court last week.
A police summary of facts noted Hura became involved in a dispute with two men regarding a driving incident on September 12.
He punched one of them once on his head. Although the man suffered no visible injury, he later said his face was a bit swollen.
The other man was punched twice - on his nose and his forehead - and suffered a bleeding nose and lumps and swelling on his forehead.
The two victims fled the scene.
Hura told police he had been angry and frustrated over the actions of boy racers in his neighbourhood and was nearly involved in a crash with a vehicle driven by one of the two men he had punched.
His lawyer, Melissa Russell, said Hura had continually had trouble with boy racers and was at his wits' end with their behaviour.
She said her client has had no history of such offending.
Judge Greg Davis said he struggled to understand why Hura didn't call police if he was concerned about the actions of boy racers.
Ms Russell said police had been involved in the past but not on the day of the incident.
The judge said Hura had two issues - his inability to call police and his decision to take matters into his own hands. He sentenced Hura to 12 months' supervision and directed that he attend anger management courses.