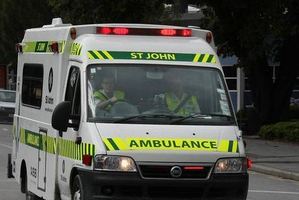 A two-year-old was taken to hospital with minor injuries after falling from the top of a garage door.
A Tauranga St John spokeswoman said the toddler was swinging on the garage door as it was going up but fell off on to the concrete when the door reached the top.
He was taken to hospital for observation after sustaining some minor cuts and bruises during the fall yesterday afternoon.