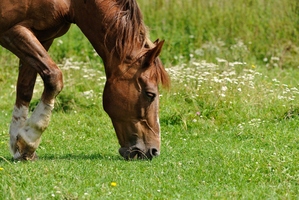 Do you know more? Contact the Herald here.
A 3-year-old child has died after being kicked by a horse near Taihape.
Police and ambulance received a call at 2:30pm and arrived on scene shortly after 3pm.
The child was flown to Palmerston North hospital by rescue helicopter but the injuries were not survivable.
St John Ambulance said as the incident happened on private property, they could not comment or give any specific details. The Fire Service also attended the incident to support ambulance but could not speak about the incident.
Police confirmed they were investigating the incident but could not yet give further information.
The Herald understands the child was kicked at a property on Kelly Rd at Ngamahanga, 65km north east of Taihape.