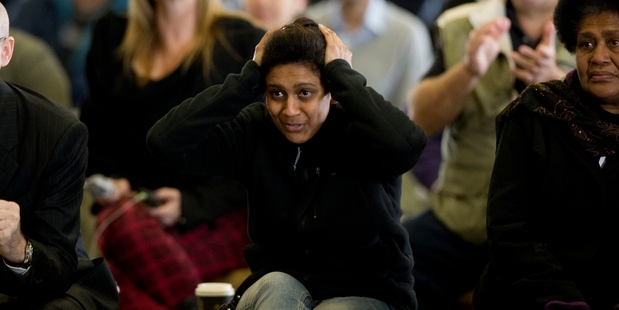 1. Have an asparagus omelette for breakfast.
No, really, it's important to start the day well. And asparagus has been identified as one of the foods most likely to reduce stress. It's high in folic acid and B vitamins, which are used in the brain's production of the mood- affecting chemical serotonin. It's also just coming into season.
If asparagus isn't your thing, try a fruit platter with a side of cottage cheese. High-protein, low-sugar foods will avoid causing a spike in blood sugar, which can lead to stress.
2. Stay in the now.
Psychologists use a technique called "mindfulness" to help treat sufferers of chronic anxiety. Basically it boils down to keeping your brain thinking about what is really happening in the here and now, rather than drifting off and fantasising about all sorts of unhelpful stuff. So don't stress out if Deano blows the start or there's a sudden shift in pressure on the right hand side of the course.
And don't stress about the next roll tack. Just concentrate on what is happening in front of you, and munch on another stick of asparagus.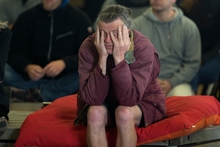 3.Go-go gadgets.
Don't have time for eating well and thinking properly? No probs. Science is here to help us. Get out the credit card and order yourself a stress-relieving wrist band, mind spa or motorised head wizard. For just US$79 ($96.33) you could land yourself a wrist band that uses electric pulses to mimic ancient acupuncture techniques. It's water- resistant, which is handy if someone loses control of their champers glass. If the US$350 mind spa sounds too pricey, then go for the $25 wizard - an octopus-shaped, motorised head massager.
4. They're not racing for a sheep station.
Don't forget, it's just a game. The key to not flipping out is to realise that the world won't end if we catch a dagger board and smash our campaign into 1000 very expensive little pieces. "It's just a game," says psychologist Bhavna Nagar, who teaches stress management techniques at the Lotus Holistic Centre in Hastings. "Yes, it's great if we win, but it really doesn't change your life if we don't win. Nothing changes. It's about recognising the significance of it to your life. If we lose, you are still going to have to go to work and pay the bills. Nothing changes." If that doesn't work, try taking deep breaths.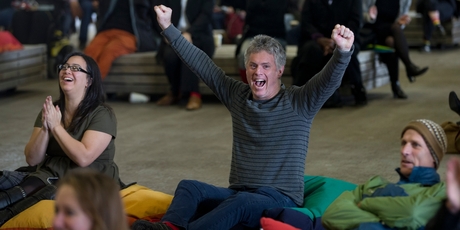 5. Don't watch it.
As unpatriotic as that may sound, if it's all too much, the best thing to do is walk away. Turn the TV off and go for a walk. But don't pop into your local cafe as there's almost certainly going to be someone watching the live streaming on their MacBook Pro and you'll get sucked back in. And leave the smartphone at home or you'll find yourself sitting on a park bench glued to live updates online.