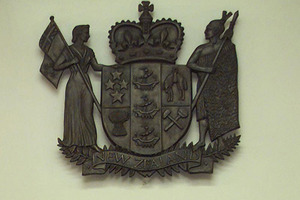 Two unlicensed electrical workers have been convicted and fined after investigations by the Electrical Workers Registration Board.
On August 9, a man pleaded guilty to two charges in the Waitakere District Court, relating to performing prescribed electrical work, installing air conditioning units, heatpumps and cool rooms at 18 commercial properties in Auckland over a year, EWRB registrar John Sickels said.
The man also issued a number of certificates of compliance for the work, which can be issued only by a registered electrical worker.
He was fined $5000 and ordered to pay reparation of more than $3000.
On August 21, a man was fined $11,500 in Christchurch District Court on two charges of carrying out unauthorised prescribed electrical work and holding himself out as a registered electrician, Mr Sickels said.
The charges related to the installation of heat pumps at properties in Christchurch over a month in 2011, as well as issuing certificates of compliance for the work.
"All consumers should be aware that registered and licensed electricians must do prescribed electrical work," Mr Sickels said.
The EWRB was established in 1992 and is responsible for the ongoing competency of more than 30,000 registered electrical and electronic workers in New Zealand.
Part of the function of the board is to exercise disciplinary powers and bring prosecutions where necessary under the Electricity Act 1992.
- APNZ