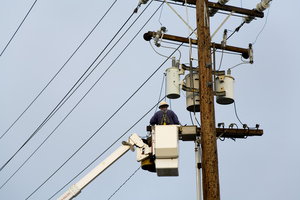 Thousands of senior citizens are set to get lower power bills with the launch today of Grey Power Electricity.
Grey Power has teamed up with independent electricity retailer Pulse Energy to give Grey Power members access to low-cost power.
"All of our members are experiencing increased power prices," says Grey Power National President, Roy Reid.
"So this partnership with Pulse will give our members some respite to the increased cost of living.
The alliance allows them the flexibility to acquire low cost power from competing generators and pass the benefit on to Grey Power members.
The service will include easy-to-read monthly bills and access to a New Zealand-based call centre dedicated to serving Grey Power customers.
"We have enjoyed working with Grey Power to create this new service," said Pulse chief executive Gary Holden.
"After all, this country has been built on the back of the efforts of senior citizens and we hope to finally show them some of the benefits of deregulation."
Grey Power Electricity can be contacted at 0800 GREY POWER (0800 473 976) or by email at greypower@pulseenergy.co.nz.
- APNZ