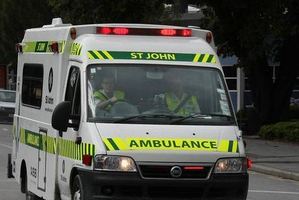 A 12-year-old boy is in critical condition at Waikato Hospital after being kicked in the head by a horse.
The boy was leading the horse at Tauranga Racecourse in Greerton yesterday afternoon when he was kicked.
The boy was taken to Tauranga Hospital with serious head injuries and was last night transferred to Waikato Hospital.
A hospital spokeswoman said the boy was currently in a stable condition on a hospital ward.
For more articles from this region, go to Bay of Plenty Times