Action over chemical weapons an incentive to use them in many global conflicts, writes Treasa Dunworth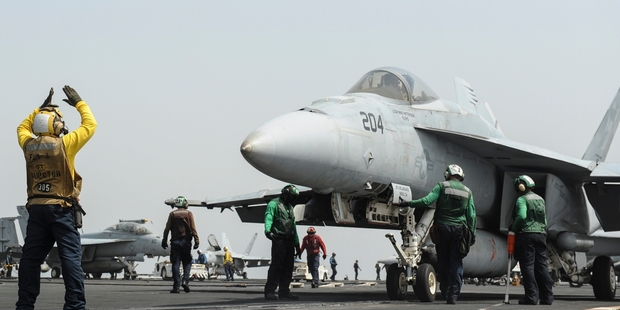 After their examinations on the ground, the wait begins for the UN inspectors to present their findings on the alleged used of chemical weapons in the Syrian civil war.
It is a process that may take weeks. While we wait, we should recall the way in which those who were bent on military action against Iraq in 2003 manipulated the careful assessments presented by Hans Blix to the Security Council.
It is unrealistic to expect that the inspectors' report will entirely resolve the debate over how to respond to the allegations that chemical weapons have been used in Syria. Even if the inspectors are able to categorically confirm chemical weapons were used, they have not been mandated to assign responsibility for those attacks, let alone decide what steps should be taken in consequence.
All commentators agree on one fact: international law prohibits the use of chemical weapons in any circumstances. But it does not mandate specific consequences for breaches of the rule.
Most attention has focused on whether a breach triggers a right of other states to respond militarily. The answer is no. The use of force is prohibited unless there is a Security Council resolution authorising military action or the action is based on self-defence.
Notwithstanding President Obama's rhetoric that chemical weapons use in Syria against Syrians constitutes a threat to American national security, on any objective assessment an attack against Syrian civilians cannot be sheeted home to being an attack on the United States, which is required to trigger the self-defence right under the UN Charter.
To avoid the charter's constraints, the doctrine of humanitarian intervention has been the subject of much speculation, and indeed was the basis of Prime Minister Cameron's approach to Parliament in the United Kingdom.
While humanitarian intervention may have a moral appeal in some quarters, it has no foundation in existing international law. Even if it did, it is doubtful whether it fits within this scenario.
Consequently, those who justify a military response argue that the use of weapons of mass destruction (in this case, chemical weapons) gives rise to a new exception to the prohibition of force.
Those arguments point to the cruelty and the horror of chemical weapons, as well as the long-term international consensus that such weapons are unconscionable. In light of that, they say, we must respond to what has happened in Syria in order to protect the chemical weapons taboo.
They are wrong. Wrong, not only as a matter of international law, but dangerously wrong as a matter of reason. A military response could erode the very taboo it is purportedly supporting.
When President Obama spoke of chemical weapons as a "game changer" and a "red line" last year, he no doubt meant to convey the seriousness with which his Administration would take the use of chemical weapons. He was right to articulate the serious nature of chemical weapons use but he made a strategic error in framing it the way he did.
His "red line" became not a warning, but a perverse incentive.
A number (if not all) the Syrian rebel groups have sought direct Western intervention in their struggle against the Assad regime, especially as government forces appeared to gain ground recently.
Seen in that light, President Obama's "red line" can almost be seen as a roadmap to intervention from the rebel perspective. Beyond Syria, the message is surely this: If you want to get the attention of the international community, use chemical or biological weapons. Think of Darfur. The international community, tired of the decade-long conflict, is all but ignoring the on-going atrocities.
What would become the "Syrian precedent" would tell those victims that a chemical weapons attack against their own people, pointing the finger at Sudanese troops, would win them the attention and protection they want.
Similarly for the Central African Republic, Somalia and even Iran and North Korea. It is not difficult to see how quickly the chemical weapons taboo would unravel.
In making the case for military intervention, US Secretary of State, John Kerry said, "History would judge us all extraordinarily harshly if we turned a blind eye to a dictator's wanton use of weapons of mass destruction". The flawed assumption behind Kerry's statement is that we are doing nothing - in fact, the international community has been doing a lot to fuel the conflict.
An egregious example is the Russian supply of arms to the Syrian Government as is the lifting of the arms embargo by the European Union last month. Similarly, Iran, Saudi Arabia and other neighbouring states have been, and are, involved in this war. There are reports of training and financial support of rebel groups. The problem isn't that we are turning a blind eye, but that we are fuelling it by indirect participation.
Now, with the chemical weapons claims, the barely suppressed excitement of international media over the prospect of more direct involvement is turning this human tragedy into a spectator sport. Better we turned a blind eye - it would be less immoral.
Treasa Dunworth is an associate professor of law at the University of Auckland and editor of the NZ Law Review.