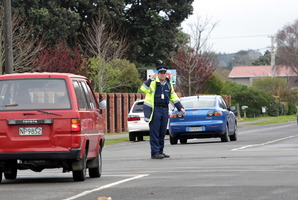 Power was out across the Wanganui region Wednesday morning after a failure on a 33,000 volt line.
Large areas of the region have been affected by the outages which began around 8.30am.
Powerco network operations manager Phil Marsh said supply to approximately 8600 customers was interrupted due to the outage at approximately 8.20am. He said supply to all but 200 affected consumers was restored by 9.55am.
"The fault occurred following an overhead line failure on a 33,000 volt line. The exact
cause of the failure is under investigation," Mr Marsh said.
A spokesperson for the national grid operator Transpower, Geoff Wishart, said this fault caused a transformer at its Brunswick substation to trip and cut service to about 12,000 consumers.
Power was expected to be restored to the remaining affected consumers around midday.
Some traffic lights in Wanganui were affected by the outages and police officers had to assisted to ensure smooth traffic flows at some intersections.
Ray Stevens, owner of the Double S Motordrome petrol station on SH3, said he had two customer cars on the forecourt which couldn't go anywhere as the petrol pumps were not working.
"It's frustrating, to put it mildly. We can't sell anything as it all uses power - the tills, the deep freeze, the [barcode] scanners, the mechanics can't do any work because the hoist isn't working.
"But it is nice to be able to take the opportunity to just talk with our customers and get to know them," Mr Stevens said.
For more articles from this region, go to Wanganui Chronicle