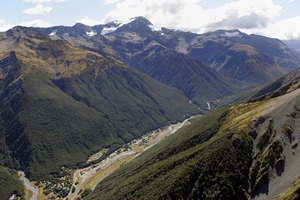 The West Coast Rugby league team's supposed journey to Invercargill on Saturday turned instead into the road trip from hell.
The plan had been to bus to Christchurch and fly to Southland, but fatal car crashes and mechanical problems instead turned it to a 16-hour round trip back to Greymouth.
Coach Dean McGrath said the team took off in two vans about 8am, but plans to go through Arthur's Pass were thwarted by an accident so the entourage instead headed for the Lewis Pass.
Midway through that journey the second van ground to a halt but, because of lack of cellphone cover, the driver was unable to contact McGrath who carried on oblivious to the problem behind.
Eventually a motorist who had been flagged down by the players in the stranded bus, was able to phone McGrath who was by this stage 30 minutes up the road. He then returned, found out that the second van was out of commission and decided to phone the West Coast Rugby League for directions, but this involved another 30 minute trip up the road to find cellphone cover.
Eventually a second vehicle was obtained and the boys were on the road again, but they arrived at the airport way too late for the plane and an alternative flight could not be arranged. Wearily they decided to instead head home, but fate had not yet finished with them.
A second crash had again closed Arthur's Pass so once again it was a case of backtracking, including a two and half hour detour through Lake Lyndon, and taking the Lewis Pass. McGrath said that the boys were in good spirits when they headed off at 8am, but they were a grumpy bunch when they got home at 2am the next day.
To add insult to injury they will probably have to forfeit the match.