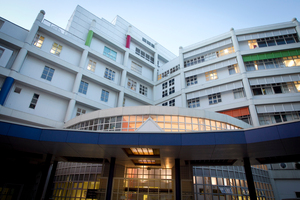 A 3-week-old baby left fighting for its life after a violent incident in Invercargill this morning has been transferred to Starship Children's Hospital in Auckland.
The tiny girl's parents were in the house at the time and are now speaking with police who say they are not seeking anyone else in relation to the incident.
Police and ambulance staff were called to reports of a "violent incident'' by someone at the Princes Street house about 5.30am.
The newborn had suffered life-threatening injuries, police said, and her condition is still being described as critical.
She was taken to Southland Hospital by ambulance, before being flown to Starship.
The Princess St property is under guard.
Inspector Olaf Jensen is remaining tight-lipped on the extent and cause of the baby's injuries while the criminal investigation is underway.
"A scene examination with assistance from ESR will take place over the next two to three days,'' he said.
"The family are being supported by Victim Support and friends.''
A spokeswoman for St John Ambulance said no comment could be made as the incident was now being dealt with by police.
Neighbour Vona Tokona was stunned by the news.
"I didn't know anything until my carer came in this morning to tell me their house was all taped off. A friend then rang and told me it was all over the news and that the baby is critical. It's a real shock, just dreadful.''
Mrs Tokona, 78, said the baby was the couple's first child.
"I just saw the baby on Friday when they brought her over to see me on. She was healthy and doing well.''
She described the married couple as "very quiet, very nice people'' who had lived at Princes St for more than four years.
The man owned several properties locally, and the woman was originally from Thailand, Mrs Tokona said.
"We used to talk over the fence because she used to spend a lot of time in the garden before she got pregnant. I just can't believe it.''
- additional reporting by Teuila Fuatai
- APNZ