Clean environment and lifestyle not enough to lure back successful Kiwis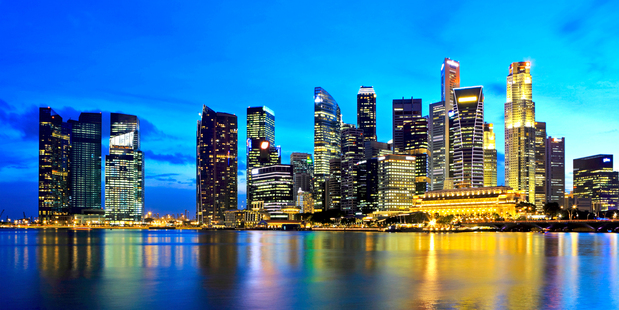 Kiwi expatriates are earning a fortune overseas, and barely one-tenth say they would be comfortable raising a family back home on New Zealand wages.
For the first time - according to an extensive global survey released this weekend - more than half our expats are earning $100,000 a year or more.
Kiwis are hitting the jackpot in high-tech, engineering and financial sectors as the overseas experience becomes permanent in North America, Asia and Australia.
Kea, the expatriate network for New Zealanders, polled more than 30,000 people living abroad for its latest survey, Every Kiwi Counts.
Nearly half of the respondents hadn't returned home in the last year - and only 46 per cent said they "definitely or probably" would return to live here.
New Zealand's lifestyle and relatively clean environment have often tempered concerns about the brain drain. But while most expats agree their homeland is beautiful and safe, that isn't nearly enough to lure them back.
Peter Bryant, 54, arrived in the United States 16 years ago after a stint in Australia.
Bryant shifted to Orange County, California, last week from Denver, Colorado. He started a strategy consulting business 10 years ago, and has founded two businesses from scratch.
"We complain a lot here, about friction in the system and regulation. But the whole process is very easy - to create a business and shut down a business," Bryant jokes.
How likely is it he will return to live in New Zealand? "I never liked predicting the future, but right now it would be a really large zero," he says. "My wife's Australian and she feels the same about Australia."
Bryant says Antipodeans would be wrong to believe nowhere else could match their lifestyle. He says the US has a special dynamism, a sense of possibility hard to match.
"The productivity gains in this country are rather stunning. There's a reasonable level of regulation but it's not overbearing."
But life in the US isn't totally trouble-free - the political landscape bothers Bryant at times.
"They take themselves too seriously. Airport security's the greatest example of that."
Bryant maintains close links with friends and family in New Zealand, has a NZ Herald app on his phone and is scheduled to speak at a University of Auckland Business School function in November.
This fits with Kea findings that most expats follow current events back home, especially stories about natural disasters and sports stars.
Financial links, however, are often non-existent among expats. The vast majority have little more investment than a New Zealand bank account.
Yet, Kea chief executive, Dr Sue Watson, says she was stunned to find about 40 per cent of expats were considering buying residential property back home. Watson says hubs of Kiwi expats are emerging in San Francisco, Denver, Singapore and Dubai, and their presence in traditional centres like London and the big Australian cities remains strong.
Inflation is only one reason for surging expat incomes. In many places, Wood says professional Kiwi expats are outperforming natives. Their success is often built on skills learned in New Zealand - 85 per cent of expats surveyed studied at a New Zealand university or institute.
This rings true with 27-year-old Kelly-Ann McHugh: "For the most part, the Kiwis I've seen have really good, successful jobs ... The education they get out of New Zealand is top-notch, and so employers are quite happy to take on Kiwis."
Alaina McGregor, 30, a friend of McHugh, is surprised to hear so few expats would be comfortable raising a family back home. Her long-term goal is to save for an investment property in New Zealand.
In 2008, Prime Minister John Key campaigned hard on stemming the brain drain but has more recently spoke of a "brain exchange" when defending his Government's record.
His office this week said migration patterns were far more positive than detractors believed.
Statistics NZ reports the country gained 2,000 migrants in July, the highest inflow in four years. The net loss of 1,200 migrants to Australia in the same month was the smallest such loss in four years.
"The number of New Zealanders returning home is also increasing, which reflects improving opportunities as the economy picks up," a spokeswoman for Key said.
Key's office also said economic growth, at 2.4 per cent over the last year, was keeping pace with Australia - "and economists are forecasting growth to increase, driven by rising consumer and business confidence, and a lift in construction".
Labour Party leadership contender David Cunliffe advocates developing the knowledge economy to lure back high-value migrants. This week, he said National hadn't walked their talk.
"The current Government is pursuing an economic development path mainly based around primary and extractive industries."
Cunliffe said many successful expats were "globally mobile and would love to come home but often cannot find the jobs".
He wanted more partnerships with the private sector to boost funding on research and development, and "pro-growth tax reform ... that will help tilt investment flows away from property and into high-knowledge businesses".
Cunliffe said without growth, our diaspora would come to rival Ireland's: "We just don't need that."

Return unlikely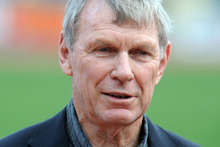 New Zealand sports hero Sir Peter Snell retired from his University of Texas job this week, but revealed he may never return home.
Snell won three Olympic gold medals, including an 800m/1500m double in Tokyo in 1964 and was recognised as New Zealand's athlete of the 20th Century. He has been based in the United States for more than 40 years and has been a professor at the university since 1981.
He told the Herald on Sunday yesterday that he may never again set foot on these shores. "Unless there is a compelling reason to do so I won't be coming to New Zealand," said Snell, 74. "I get fatigued more these days and the journey back is quite arduous. Then when I am there, my schedule is often quite demanding."
He remained surprised by the reaction to his off-the-cuff comments at a function in Barcelona last year, when he compared his lack of opportunity after his sporting career to the fate of Russell Coutts. It prompted a strong NZ Herald editorial, which talked of Snell holding a "grudge".
"What I would say now is that back then I felt like I had a future-less existence in New Zealand. I thought I had the academic capacity but couldn't see a way of propelling myself into a decent situation. I had the talent but I was defined by exams that I had done at 16 or 17."
Sporting pursuits and "plenty of work around the house" were in his future now.

The big bucks club
• UK - 40%
• Europe - 48%
• Africa - 49%
• Australia - 49%
• North Asia - 51%
• Middle East - 65%
• South Asia - 67%