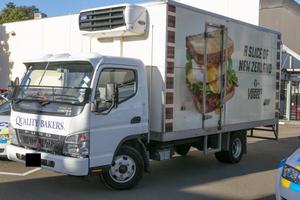 A teenager charged over a fatal shooting at a block of flats in the Hutt Valley on August 22 has been denied bail at a court hearing in Wellington.
Dillin Pakai, 18, appeared in Wellington District Court today over the death of Alonsio Iafeta Matalasi, 25, who was shot dead in a block of Jackson street flats in Petone.
Pakai, who is charged with possession of a homemade pistol, discharging a firearm with reckless disregard for the safety of other and burglary, was remanded in custody without plea until September 17, when he will appear in the Hutt Valley District court.
Pakai is jointly charged with Shane Pierre Harrison, 43.
Harrison will also appear in the Hutt Valley District Court on September 17.
Harrison was suffered knife wounds in an alleged altercation before the shooting.
- APNZ