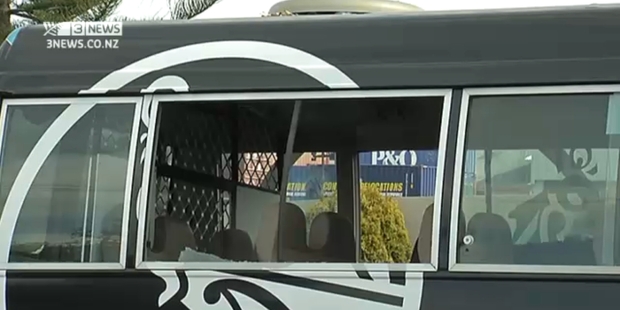 A minibus full of students from a South Auckland tertiary education institute was shot at as it returned to campus after a field trip yesterday.
The vehicle was carrying 15 people from Te Wananga o Aotearoa in Mangere, including students and teachers.
Police said it was travelling on State Highway 20 between Massey Rd and Puhinui Rd shortly after midday when a car entered the motorway at Massey Rd and drew up behind in the right-hand lane.
Passengers saw what they believed was a pistol pointed at the vehicle before a window shattered. The minibus left the motorway at Puhinui Rd. No one on-board was injured, but a spokesman for the wananga said they were shaken.
"Certainly it's a surprise. It's not something that we've ever experienced so I'd have to agree [that it was random]," he said.
The organisation was focused on ensuring the well-being of its students, who were being offered victim support.
Police said initial indications were that the weapon was a BB gun and that the occupants of the bus were not specifically targeted.
Police want to hear from anyone who saw a red or maroon car in the area or who had any information about the incident.
- APNZ