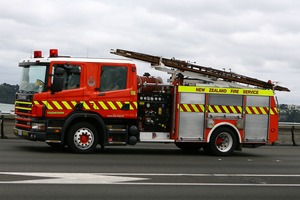 Police are investigating a suspicious fire at a Nelson pub over the weekend - the second blaze to hit the establishment in less than a year.
The fire at Rising Sun Tavern in Waimea Rd is believed to have been lit on the front deck late on Saturday night or early Sunday.
It went out of its own accord only causing minor damage.
Police were not notified of the fire until Monday and are now seeking information from the public about the incident.
The Fire Service is also investigating.
Anyone who saw suspicious behaviour near the Rising Sun, or anyone who has information that may be relevant to the investigation, should contact Nelson police on 03 546 3840 or anonymously on Crimestoppers, 0800 555 111.
An early morning fire broke out in December when the pub was closed, causing some damage.
- APNZ