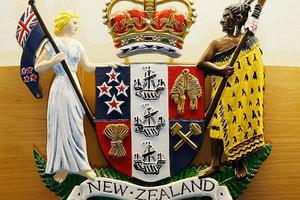 A caregiver who defrauded the benefit system of more than $274,000 over a 14-year period pleaded guilty today.
When investigators finally caught up with Beverley Anne Malzard, 54, she admitted failing to declare her employment.
But she offered up a bizarre explanation, saying she "believed that she was two separate people".
Christchurch District Court today heard Malzard was granted a Domestic Purposes Benefit in 1990.
She was later in receipt of a Community Wage Job Seeker Benefit, Sickness Benefit, and Unemployment Benefit.
When she got a job with NZ Care in 1997, she failed to tell the Department of Social Welfare and continued to receive the money.
From 1998 to 2011, Malzard was paid $151,000 that she wasn't entitled to, from Social Welfare and ACC.
From 2000 to August 2011, she received $123,500 assistance in paying rent for her Housing New Zealand Corporation house in Bryndwr, Christchurch.
She pleaded guilty in court today to 10 charges, including obtain by deception, fraudulently using a document, and misleading social welfare officers.
Housing New Zealand and the Ministry of Social Development are seeking reparation.
Judge David Holderness remanded Malzard on bail to a Kaiapoi address until she is sentenced on October 30.
- APNZ