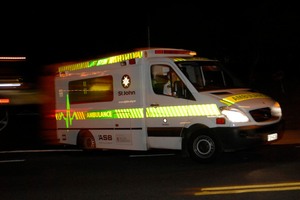 A young mother who was hit by a car in the Far North last night has died in hospital early today.
Police are treating the death as a homicide.
The 28-year-old mother of two was run over by a vehicle about 10pm yesterday on Pukepoto Road near Kaitaia.
She died about 5am today in Whangarei Hospital, police said.
Police had launched a homicide investigation, police northern communications manager Sarah Kennett said.
Although police had identified a vehicle of interest and were examining it, no one was in custody, Ms Kennett said.
The woman's name was likely to be released this afternoon after police notified her family.
Police are asking anyone who was in the Pukepoto Road or Grigg St area last night and heard or saw anything which could help with the inquiry to contact them on 09 408 6500 or CRIMESTOPPERS.
For more articles from this region, go to Northern Advocate